QUESOS LEYVA
Quesos de Leyva is a family business that is dedicated to the manufacture of Artisan Cheese made in the facilities of the Finca El Castañuelo de Guadix (Granada). We are a family with an extensive agricultural and livestock tradition. Two generations ago our family already made cheese for self-consumption with the typical recipe of the area, which prompted Don Ignacio Miranda de Leyva to start making it as a professional activity.
OUR HERD
It is a priority for us to have a herd with the highest genetic quality since this means having a good raw material to make cheese. Our cabin has the highest sanitary qualification, which gives an idea of the good health and strength of our sheep.
Sheep is a very delicate animal. Extreme temperatures and bad conditions negatively affect your dairy production. That is why they are housed in spacious stables with a comfortable straw bed.
OUR CATALOG
Enjoy a wide variety of products made in an artisanal way with the original recipe of several generations of cheese masters, and that from Quesos De Leyva we put on the table of our clients for the enjoyment of their palate, collecting all the benefits that a producer brings as is cheese, thanks to its elaboration with the natural resources that our environment gives us as an added and unique value to our cheeses.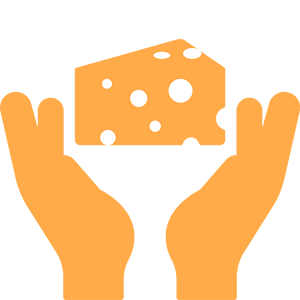 ARTISAN FOOD
We offer the consumer a wide range of high quality products. The intervention of the artisan in food production and the banning of certain production methods and limited use of additives, constitute its main hallmarks.
TRADITIONAL RECIPE
We follow the traditional recipe for La Calahorra cheeses. This cheese has the PGI (Protected Geographical Indication) qualification registered by the European Union in its cheese catalog. Don Ignacio Miranda de Leyva's recipe is based on it.
SUSTAINABILITY
Our business model is sustainable and totally respectful of the environment, with no spillage. There is a total use of all raw materials involved in the production of products and by-products.